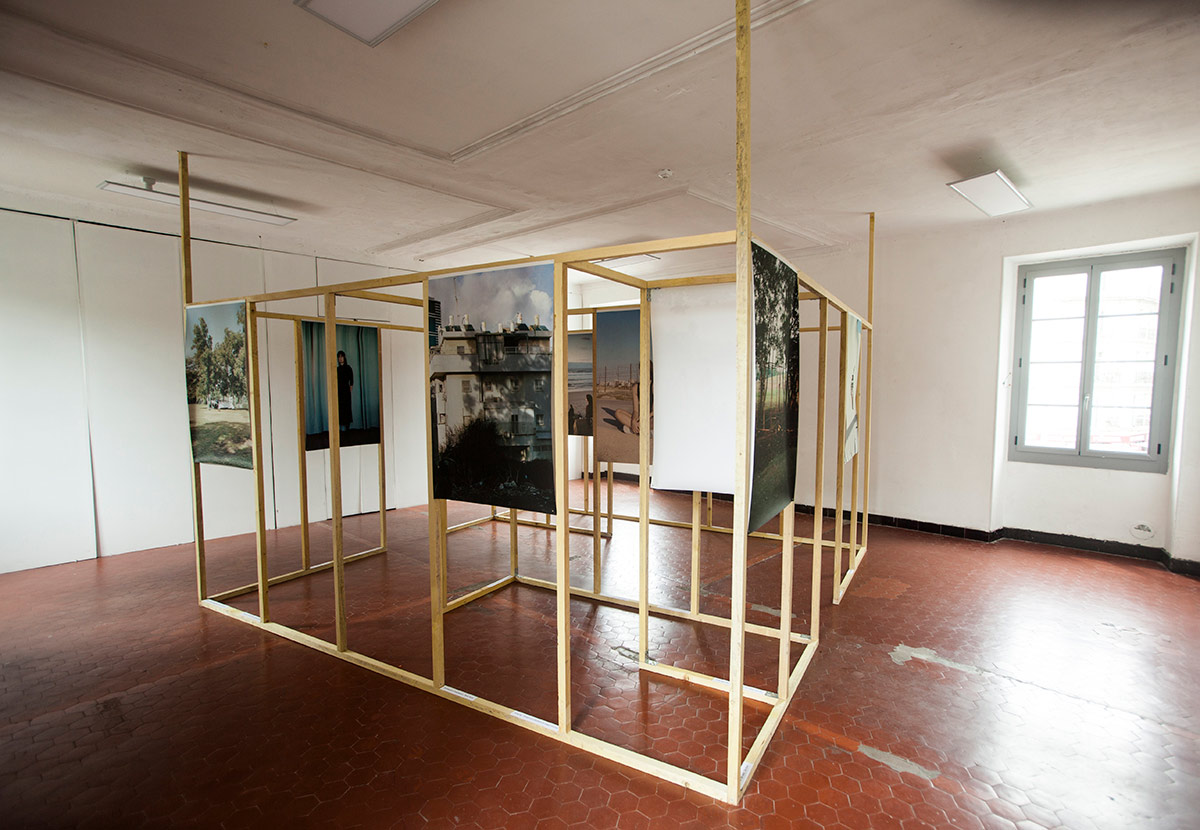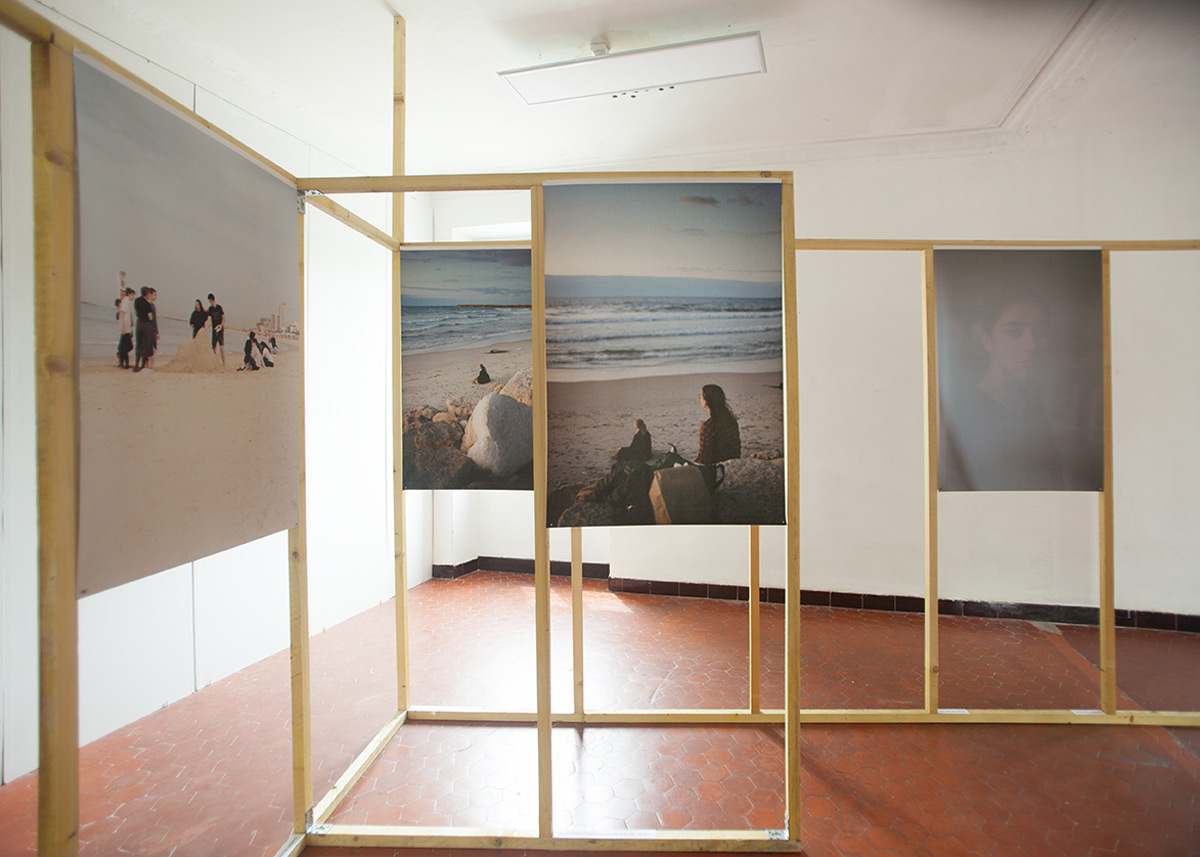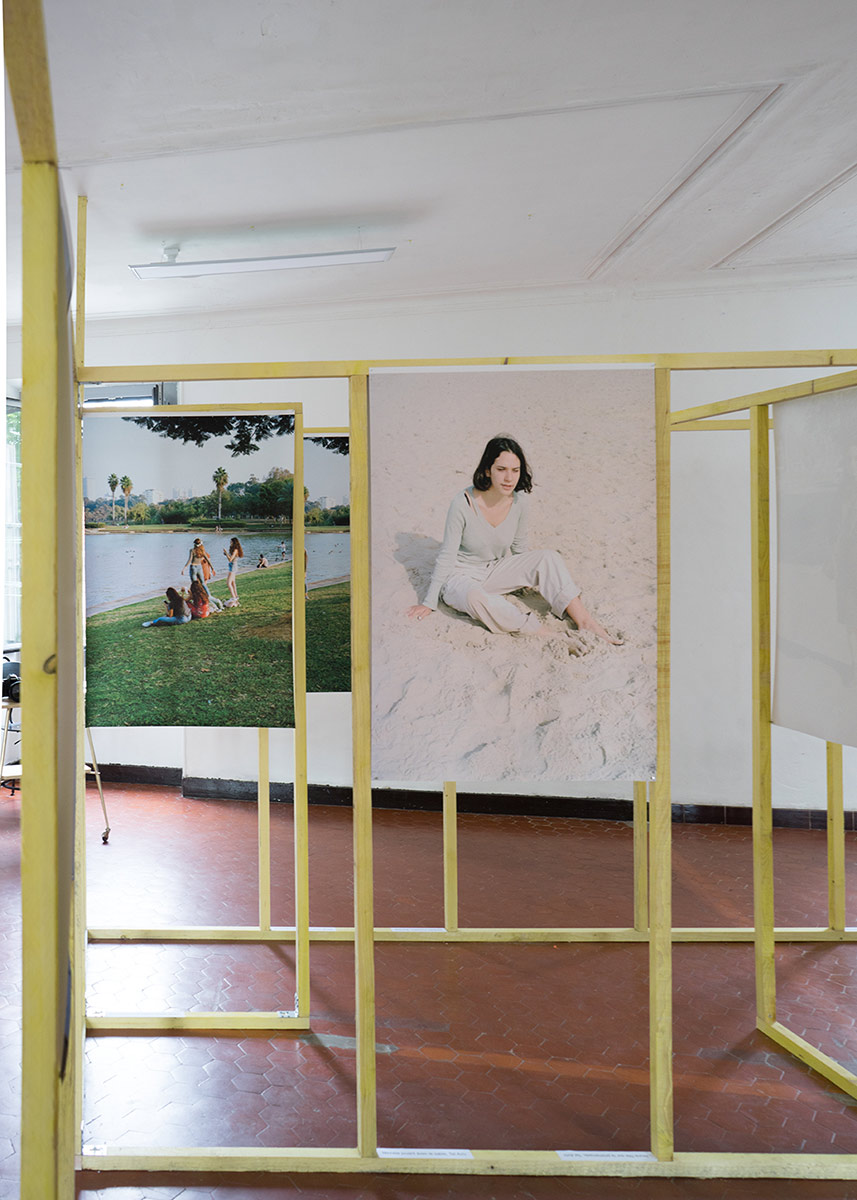 CURATORIAL WORK — « Les cabanes » is the first solo exhibition of photographer Nina Medioni.
LES CABANES
[2021]
— Nina Medioni and Apolline Lamoril met during their studies at the École nationale supérieure de la photographie in Arles. The starting point of this exhibition was their common attraction for unresolved investigations and multifarious depictions of youth. Over the past few years, Nina Medioni has developed an interest in part of her family, who are ultra-orthodox Jews living in Bnei Brak (Israel), in the biggest community of haredim, " those who fear God ". In 2019, she moved to Tel Aviv and started going back and forth between both cities, which are located nearby but that seem opposed in every way. Tel Aviv is cosmopolitan and festive, whereas Bnei Brak is perceived as austere and narrow-minded. This photographic installation plays on the motifs of border and of the obstructed gaze. Visitors are encouraged to enter an architectural form which is a reference to sukkot, the huts which commemorate the original Exodus of the Jewish people, as well as the many geographical and mental barriers which exist in this war zone. « Les cabanes » pays close attention to the young people Medioni encountered along the way, searching for their place in a fragmented country, thus reflecting the artist's own hesitancy to mingle with a society she was not part of, and trying to decide whether to enter or exit it.
EXHIBITION: « Les cabanes », Nina Medioni, les Ateliers Blancarde, Marseille, May 2021
CURATING & SCENOGRAPHY: Apolline Lamoril
CREDITS: « Les cabanes », les Ateliers Blancarde, Marseille, 2021, © Nina Medioni ;
« Les cabanes », les Ateliers Blancarde, Marseille, 2021,© Apolline Lamoril.